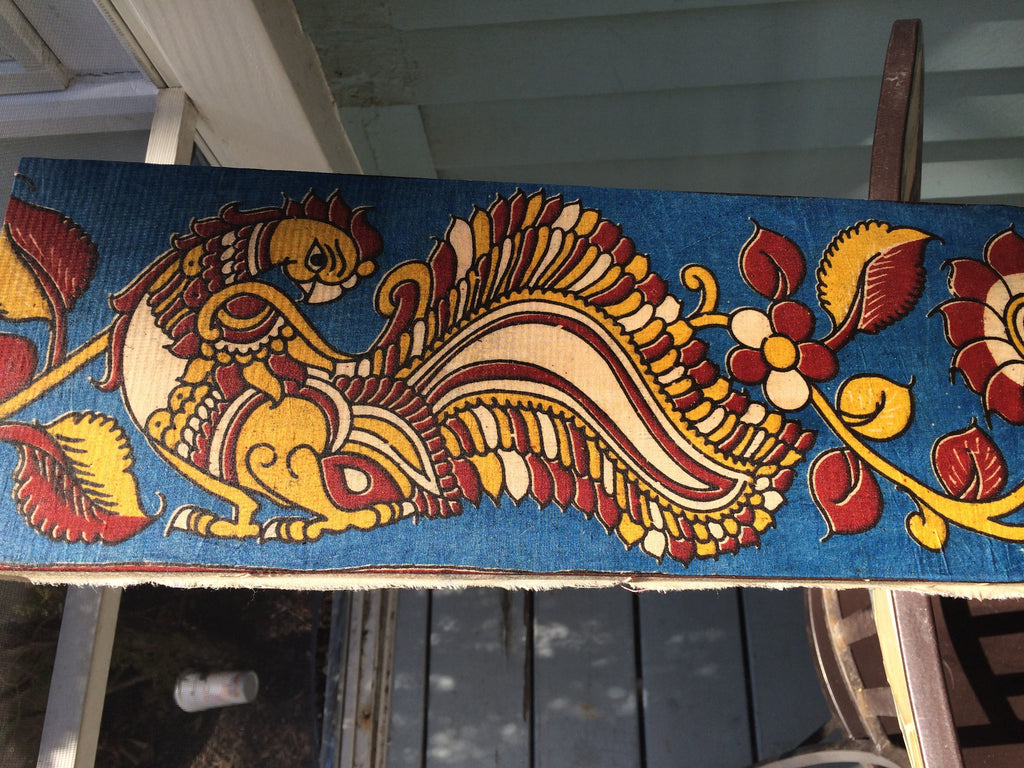 A saree border is the most versatile piece of fabric and can be made into many beautiful things.  I saw this border and thought it would look beautiful above my dining room windows. I found a piece of wood (retrieved from an old window dressing), cut it to the right dimensions to fit above the window and then pasted the border on the wood using Mod Podge Matt Clear (you can find this in Target or any craft store).  I applied the Mod Podge over the fabric and then let it dry. Once it dried, I stapled the corners to look neat and my window dressing was ready! 
This beautiful fabric is hand painted in a technique called Kalamkari, which is an art form from Andhra Pradesh, India. Vibrant vegetable dye colors brighten up any room. 
I can't believe such beautiful fabric is going into landfill. If you have a saree that is faded or torn and can't be worn as a saree anymore, please don't throw it. Find another use for it or give it to us and we will give it a second chance!