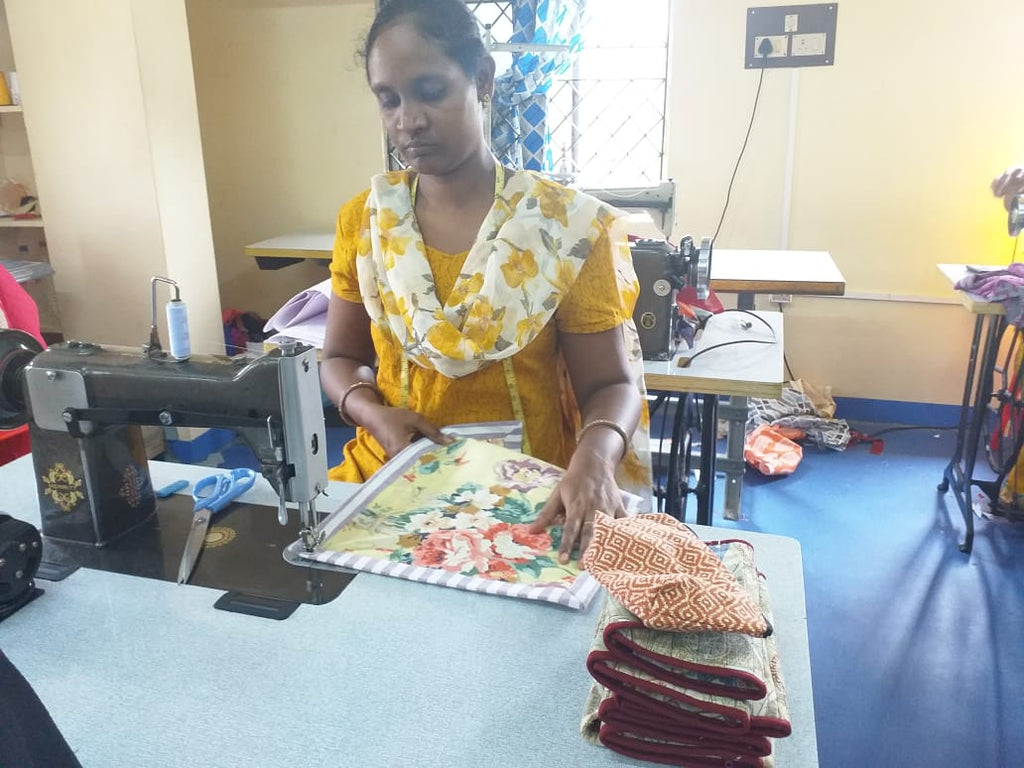 Sunita started making Nyrvaana products in the summer of 2018. In just a little over a year, she has become an expert at making tablemats (yes, including those tricky corners!), can add zippers to bags in a matter of minutes and now has started teaching other women how to make bags! 
In spite of having to care for her two young children and her husband who needs dialysis twice a week, Sunita always completes the work on time and with great quality! There were days where she delivered finished products on the way to visit her husband who was in the hospital. 
Sunita says Nyrvaana has brought hope, joy and confidence to her life. The part we love the most is the confidence --- we always believed economic independence brings confidence and to see this is Sunita has strengthened our belief even more! 
There are many Sunitas out there.  All they need is one small opportunity - they will take the opportunity and turn their lives around. Sunita is an inspiration to all of us at Nyrvaana.