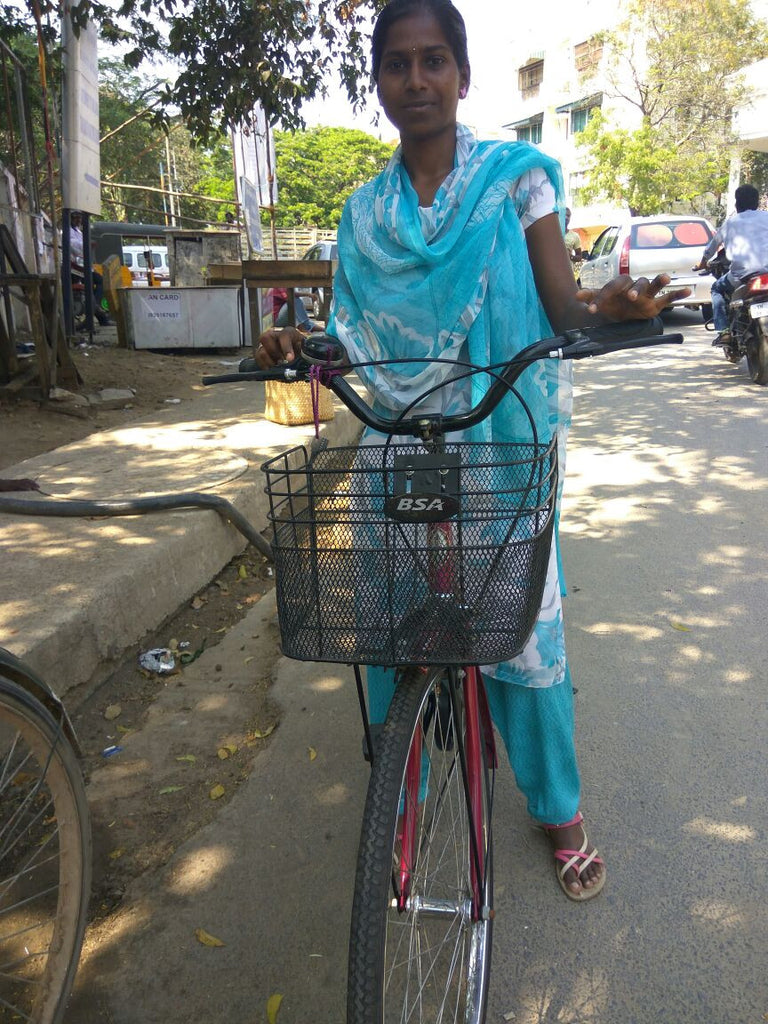 One of our goals is to empower girls and women. Recently, we received a request for a cycle from a mother of a young girl. A first generation college student, this girl was having a tough time getting around walking or using the public bus. 
Nyrvaana, used the profits from the sale of our products, looked for a good cycle, bought it and had it ready for her to come and pick up. The smile on the face of this girl tells the rest of the story.
If you know a girl/woman who Nyrvaana can help do reach out to us.