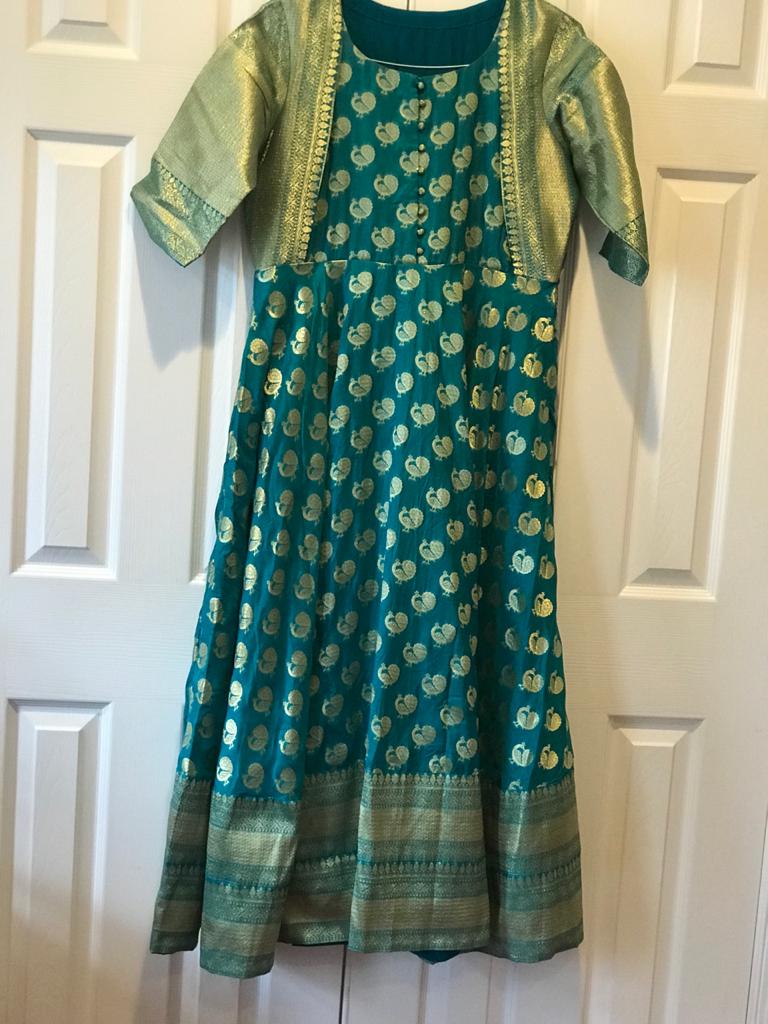 Nyrvaana
Heirloom Series - Kanchi Peacock Dress/Kurta
When we saw this hardly worn, gorgeous blue Kanchi silk saree with woven peacocks on them, our imagination ran wild with all the things we could make with it. Finally, our designer decided on making some articles of clothing with it, mainly because the quality of the fabric was so good (not surprising because the saree was worn a couple of times), and the color so rich that we needed something that would show the fabric in its full glory! 
We started out making a long dress, that can be worn by itself as a dress or with pants underneath. To make it contemporary and add a touch of modern to the traditional, we added a gold short jacket to the long dress. The jacket is made with new gold fabric and the entire dress is lined with matching new fabric.
This dress can be worn to a party, a celebration or as an evening gown. 
We only have one and made it in size L. US size is 10 - 12.

---
Share this Product
---
More from this collection